Name:
Aksel Von Rozen
Age:
18
Grade:
Sophomore
Gender:
Male
Appearance: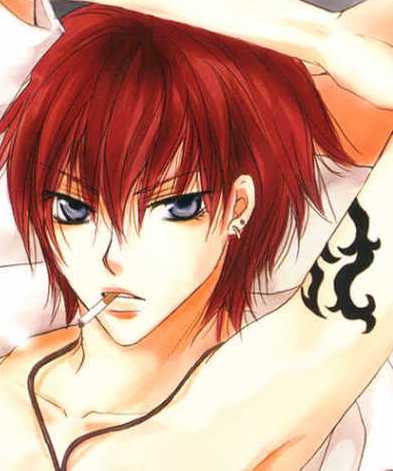 Yes he smokes, Yes he has that tattoo, too.
Height:
5'9"
Weight:
160 lbs
Family:
Father: Unknown
Mother: Monica Von Rozen (35)
Step-Father: Craven Knightly (52)
Step-Brother: Bane Knightly (27)
Step-Brother: Cassian Knightly (23)
Step-Sister: Rina Knightly (15)
Step Sister: Rexel Knightly (15)
History:
Aksel is Rina and Rexel Knightly's step-brother and a bastard if their ever was one. His mother is a gold-digger and somehow ended up bagging Craven Knightly, the "Stock Market King of England" and since then he has gotten whatever he wanted. He is selfish, narcissistic, manipulative and one hell of a fighter. To put it simply he's ultimate human trash with a nasty left hook.
He has never known his biological father and his mother never commented on it so he never bothered to question it. With his mother's life as a socialite he was often left in the care of uninterested sitters, if any were hired to watch him, since a very young age. He holds no respect for anyone, not even his mother and often when he was young his mother would just get him whatever he wanted so she did not have to "deal" with him.
After his mother's marriage he found that bullying Rina and, particularly Rexel, seemed to be a very entertaining pastime and since then has made it his personal goal in life to make them and everyone around them suffer.
Stats:
Strength:
18
Dexterity:
15
Willpower:
12
Ability:
12
Cunning:
13
Constitution:
15
Last edited by PeachNCherries on Mon Apr 18, 2011 1:33 pm; edited 6 times in total (Reason for editing : Keeping information up to date.)